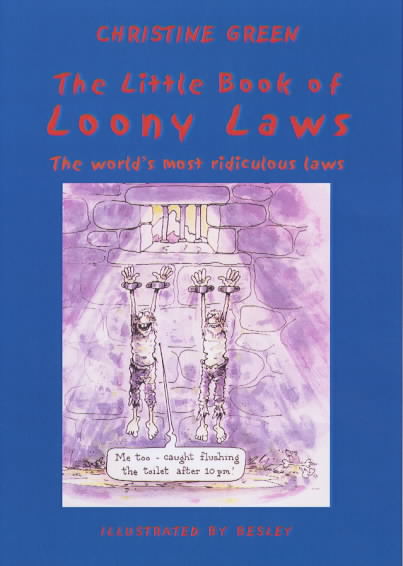 Category
The Little Book of Loony Laws
Description
A little book that takes a quirky look at the world and finds that, universally, the law is an ass! The Little Book of Loony Laws reveals over 250 loony laws and rules - some current, some ancient. Whether it's a French law that bans kissing on trains, a law that bans wiggling while dancing in California, or a Lithuanian law, repealed in 2002, that made women have gynaecological examinations before taking their driving test, this collection will lighten the day of all readers.
Please wait while the payment is being prepared.
Do not close this window.
Bibliographic Information
English
9781903238615 / 1903238617
Scotland
Pages: 96
Publish State: Published
Responsibility: Christine Green ; illustrated by Besley.
Page size: 15
Illustration: Illustrations
Reference Code: BDZ0005489970