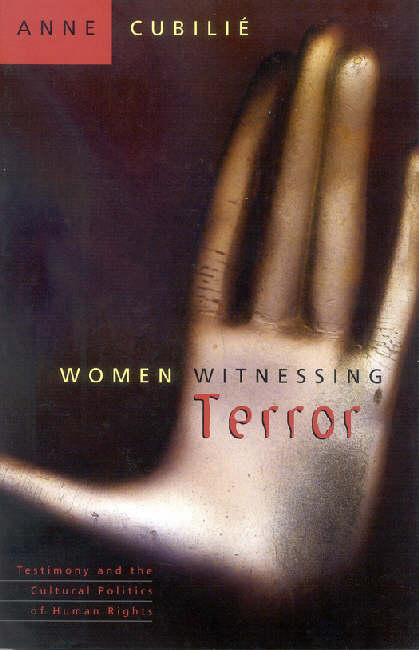 Category
Women Witnessing Terror
Description
A model of engaged scholarship, this book examines first-person testimonials by women who have survived abuse and atrocity in zones of conflict and terror. Drawing on a wide range of sources and settings, including genocide, state terror, ethnic cleansing, and war, Anne Cubilie uses survivor testimony as theoretical invention, placing personal witness in dialogue with work by philosophers, literary theorists, and others who study the space between victim and survivor, ethical witness and silenced observer, male and female. This nuanced example of ethical criticism demonstrates forcefully how ethical witnessing - listening to the voices of survivors - reformulates the language of human rights and enhances its ability to intervene against violence and oppression.
Rights Information
World rights held.
Please wait while the payment is being prepared.
Do not close this window.
Bibliographic Information
Pub date: April 2001
English
9780823224340 / 0823224341
New York (State)
Hardback
Primary Price: 90 USD
Pages: 224
Publish State: Published
Responsibility: Anne CubiliÔe.
Edition: 1st edition
Page size: 23
Biblio Notes: Formerly CIP.
Reference Code: BDZ0006621181