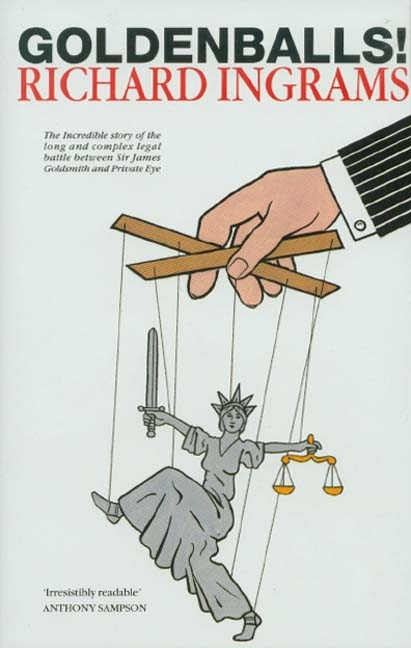 Category
Goldenballs
Description
Part real-life thriller, part comedy, this is the bizarre story of the long and complex legal battle between Sir James Goldsmith and Private Eye.In January 1976, the millionaire tycoon Jimmy Goldsmith issued over sixty libel writs against the satirical magazine Private Eye and thirty-seven of its distributors. At the same time, he applied to the High Court to bring an action for Criminal Libel against the magazine, the first time the law had been invoked against a paper for over thirty years. The ensuing struggle lasted over a year, involved at least twelve hearings and attracted more attention than any libel action of modern times.In this book, Richard Ingrams pulls all the threads of the story together and gives his own theory of why the action was brought in the first place.
Please wait while the payment is being prepared.
Do not close this window.
Bibliographic Information
English
9781897597033 / 1897597037
United Kingdom
Pages: 127
Publish State: Published
Responsibility: Richard Ingrams.
Page size: 23
Biblio Notes: Reprint. Originally published: London: Private Eye Productions, 1979.
Reference Code: BDZ0001725191